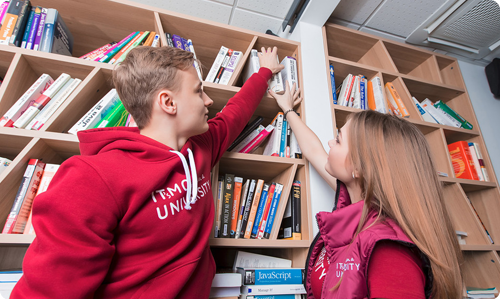 Credit: ITMO University
ITMO's library is not just a library. It is everything you've ever wanted in a library and even more! The productive atmosphere and free Wi-Fi make it a perfect study space. Once you get your library card, you can take full advantage of the library's numerous features: enjoy quiet study areas and modern coworking spaces, borrow various books and return them via an automatic terminal, take part in a book exchange, download free books (in Russian and English) from Litres, borrow a laptop or tablet via ITMO.Share and more.
The library offers a vast collection of books for all tastes – from specialized literature to fiction – and many other handy resources to make your student life even more enjoyable.
---
E-Resources
---
ITMO publications
You can find educational materials made by ITMO professors and teachers at books.ifmo.ru (in Russian). Use Поиск по каталогу (catalog search) to find the book of interest and download it in PDF.
Subscription to e-resources and electronic library systems
The university provides access to world-famous Russian and international subscriptions to electronic resources, electronic libraries, abstract and citation databases. With the help of Scopus, Web of Science, Springer, Cambridge University Press, and alike you won't have any trouble getting your assignments or research done.
You can find a full list of resources and access links on the library website or via ISU (in Russian). ISU: Научно-Проектная деятельность (Project and Scientific Activity) – Электронные ресурсы (E-Resources).
Please note that access to most resources is provided by the university's local network.
Journal article search engines
Once you have access to our e-resources, you can use any journal article search engine to find what you need. ITMO's library website offers an EBSCO search database with e-resources of numerous universities, publishing houses, and scientific institutions.
In addition, you can always search on Google Scholar, Directory of Open Access Journals (DOAJ), Microsoft Academic, and Cyberleninka (both Russian and English).
Presentation cloud
ITMO.SHOW Presentation Cloud is a useful online tool that compiles all the presentations used by university staff to present our programs and features. Students, professors, and other online users are free to use the website's content in their work.
Corporate style
Need ITMO University's logo or corporate presentation template? Then head to our official website for an online catalog. Corporate images and presentation templates (both in Russian and English) are also available on ISU: Полезные ссылки (Useful links) – Корпоративная стилистика (Corporate style).
Corporate email and free software
You can also get a free Microsoft Office 365 subscription and @niuitmo.ru domain personal email, as well as Yandex 360 corporate account (with 1TB cloud storage). Head here (in Russian) to learn more about the access and find a full list of services available on ISU.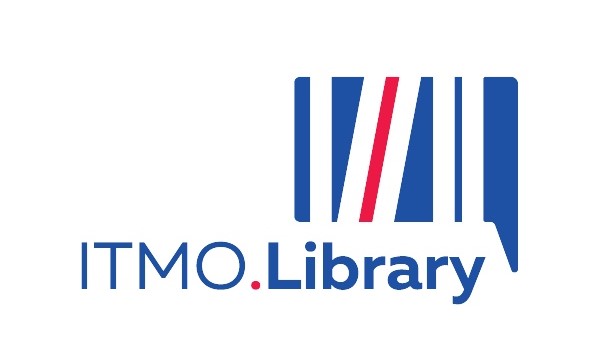 Location
Room 1505, Lomonosova St. 9,
St. Petersburg, 191002, Russia
Working Hours
Daily: 9 am – 10 pm